Personal Injury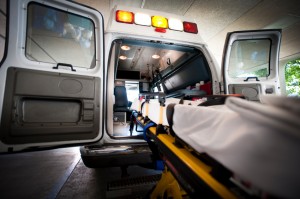 Personal Injury.  One of the most common types of legal cases is related to personal injury. This is a fairly broad spectrum topic that involves many types of liability issues, construction or workplace hazards, automobile accidents, and various other types of tort cases. It's important to be aware of your legal rights when you are injured. Very often injuries that occur in public venues or at a workplace are involved with liability issues and could have been preventable had better care been implemented into the design of the location or if safety measures had been followed in accordance with federal or state regulations.
However one of the more common types of personal injury cases is related to automobile accidents. If the other motorist is clearly at fault, then they are typically legally responsible for the injuries that you sustained as a result of their irresponsible or reckless driving, in which case it's highly advisable to seek a personal injury lawyer to represent you and earn a settlement necessary to pay for your bills and enjoy a quality of life once again. Aside from automobile accidents, motorists who hit pedestrians in crosswalks or on the side of the road are also liable for expenses.
Other types of personal injury cases vary from workplace hazards to dangerous public spaces with unsafe structural issues. If you slipped and fell because of negligence on the part of the owners of a building, you may be liable for expenses. In addition, occupational hazards are a common problem for workers across the country, and it's possible to earn hefty settlements if a workplace or construction site does not abide by federal safety regulations. More often than not, injured work-crews are a result of improper safety protocols, a failure to educate the work crews about occupational safety, or a combination of both.
Personal injury cases may be complicated and long, drawn-out court processes. Often they involve a careful assessment of the facts of a particular case, and such a legal battle may even take years before a settlement occurs. It's important to use a trusted legal loan company to acquire the funds for these types of cases in order to avoid breaking the bank to find justice. If your case is especially strong, these types of loan companies will provide funds completely risk free—not payable until after the settlement is achieved within your favor. This way, you can earn the money that you need to finally achieve closure.
There are many types of personal injury cases and nearly all are eligible for settlement funding. Examples of cases that could be eligible include the following: