Product Liability Lawsuit Funding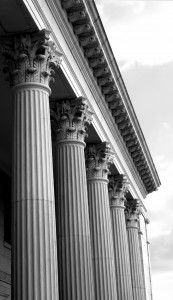 Product Liability Lawsuit Funding is available for a broad spectrum of commodities. Every day people all over the world buy a product with the peace of mind that it was made correctly and safely for them to use it. Unfortunately, in some cases, manufacturers create faulty or defective products. Big corporations have lots of lawyers and funding to protect their profit margin and reputation. Product liability lawsuit funding can be for manufacturing defects, which are created in the manufacturing stages, design defects, which come when the product is created dangerously or useless no matter how carefully manufactured it was, and in some cases marketing defects, which can pose non-obvious dangers through negligence in manufacturing and design. All these defects are common product liability lawsuits that can be funded by Funding for Lawsuits. We offer competitive lawsuit funding rates for product liability that surpass the rest. We offer a non-recourse cash advance. If you do not win your trial there is no obligation to pay back the loan. Our friendly and helpful staff can make it easy for you to get all your questions answered and get you the money you deserve. Get the lawsuit funding process started today.
Along with defects from the actual product, Funding for Lawsuits also offers product liability lawsuit funding for warranty breach. This pertains to any warranty that is in effect through the manufacturer of the product. Funding for Lawsuits also focuses product liability lawsuit funding for any negligence. This includes but is not limited to a duty owed, a breach of that duty, the breach was the cause in fact of the plaintiff's injury (actual cause), the breach proximately caused the plaintiff's injury, and the plaintiff suffered actual quantifiable injury (damages).
Product liability lawsuit funding also covers compensation for claims due to pharmaceutical or medical device faults. This includes experimental drugs, prescription drugs, over the counter drugs, medical devices, medical equipment, and other medical items. Do not fall victim to big pharmaceutical companies. Funding for lawsuits can help get you the product liability lawsuit funding you need to get on with your life. Click here for more information on product liability.
Wright Medical Hip Lawsuit Settlement Funding
Hip Replacement Lawsuit Funding
Transvaginal Mesh Lawsuit Funding